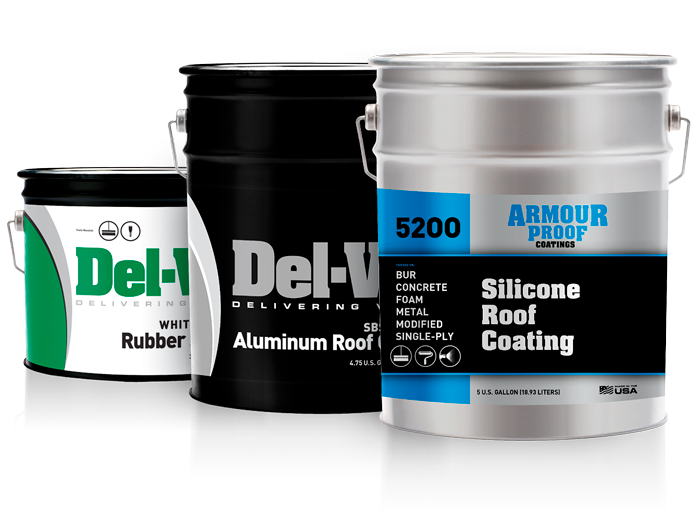 Every Month we Spotlight a
Product of the Month

and Share How It's Features Make Life Better…
Back in January, we featured our Del-Val 213 Elastomeric Sealant (Brush Grade)! Our customers love it for its over 900% elongation, superb waterproofing quality & its reputation for asphalt roof restoration and we think you will too!
Product Fast Facts
Over 900% Elongation
Waterproof Sealant
Great for Asphalt Roof Restoration
---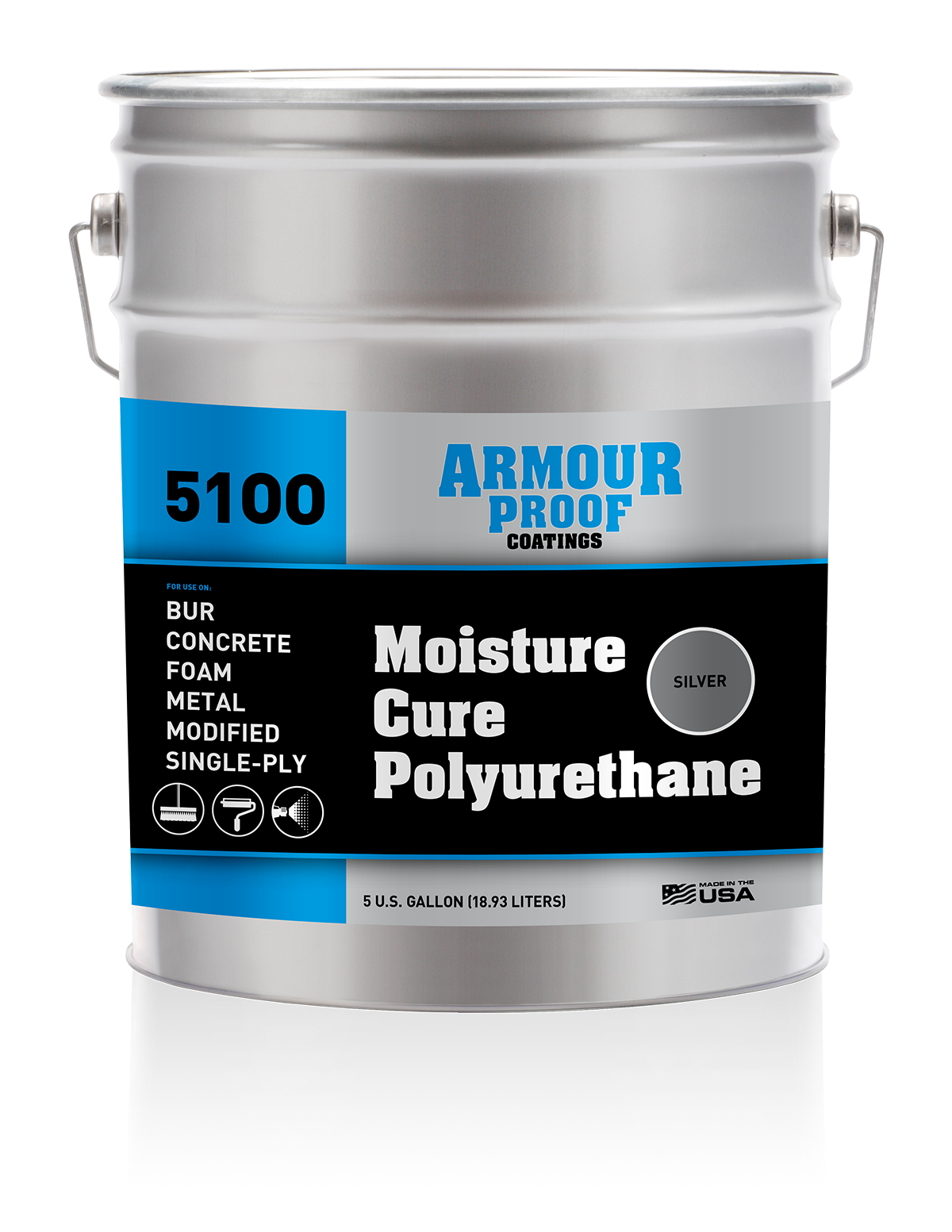 Our Featured Product of the Month for February was our Armour Proof Coatings 5100 Moisture Cure Polyurethane which is a single component roof coating. It protects EPDM single-ply membrane, sprayed-in-place polyurethane foam, insulation, wood, metal and BUR substrates. It also provides a durable, seamless, flexible, waterproof membrane and comes in Silver and White.
Product Fast Facts
Resists Ponding Water
Highly Reflective
Great Adhesion to Single-Ply Roofing
---
Our Featured Product for March was our Del-Val 305 SBS Modified Aluminum Roof Coating! Make sure you wear your sunglasses this ones' known for its solar reflectance plus over 440% elongation!
Product Fast Facts
Great Solar Reflectance
Over 440% Elongation
CRRC Rated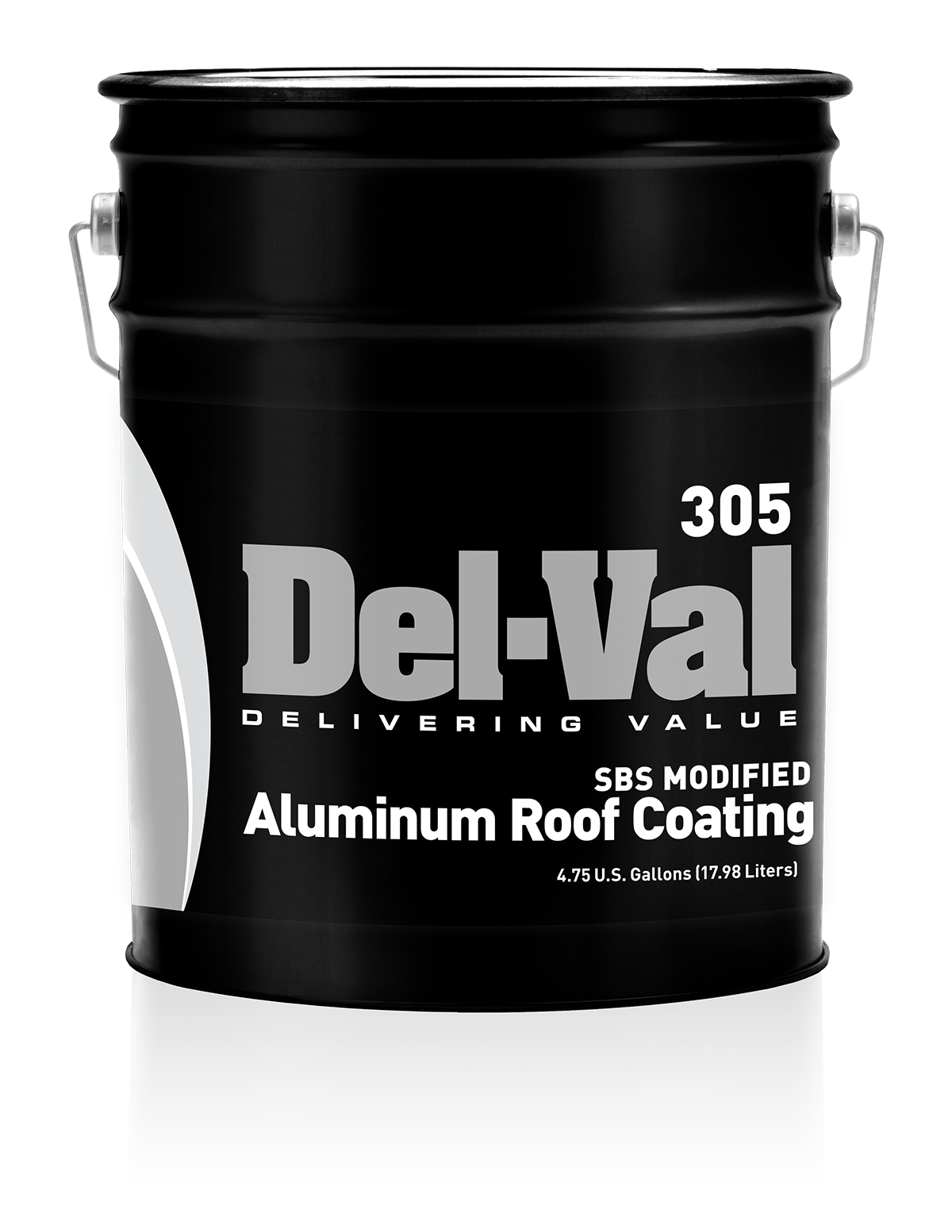 ---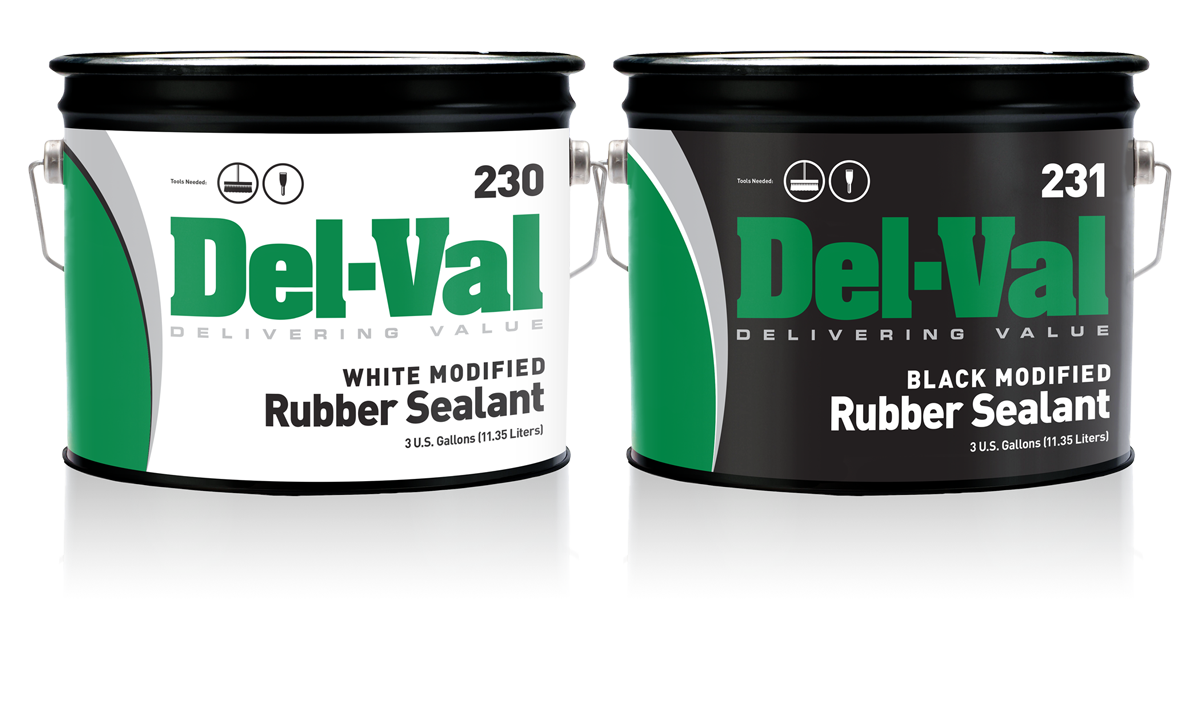 Our Product of the Month for April was actually 2 separate products that we launched in 2017. Del-Val 230 White Modified Rubber Sealant & Del-Val 231 Black Modified Rubber Sealant are great for protecting seams, penetrations and other details on all sorts of substrates.
Product Fast Facts
Great Adhesion to TPO (230)
Great Adhesion to EPDM (231)
Universal Sealant Adheres to Various Substrates
Excellent Elongation
---
Our May Product of the Month was Del-Val 232 Modified Aluminum Mastic! Put on your sunglasses when you're looking at a roof repaired with Del-Val 232, because this is some bright, shiny stuff for sure! Ask about it at your local supply house.
Product Fast Facts
Bright Aluminum Cement
Smooth Trowel Consistency
Great on Flat & Vertical Surfaces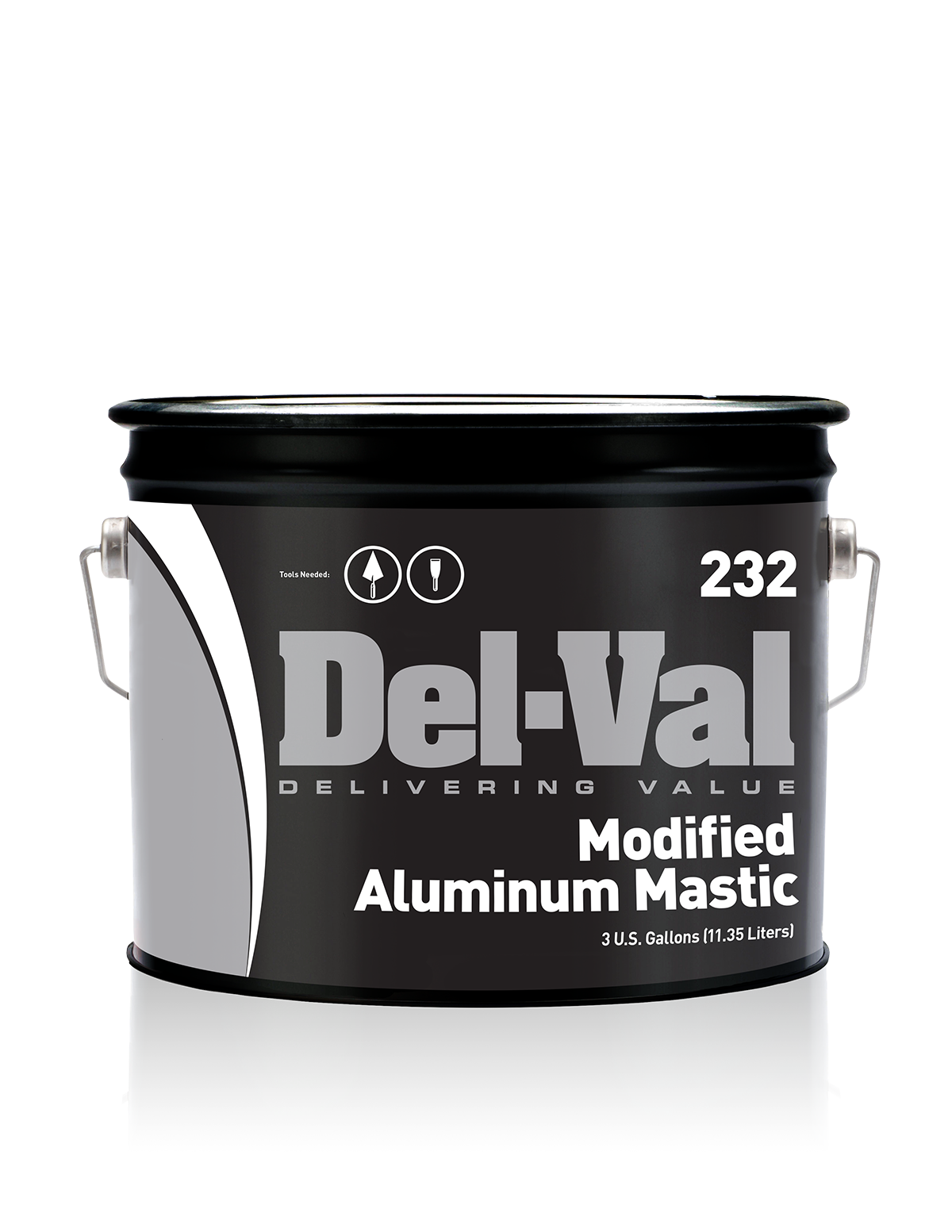 ---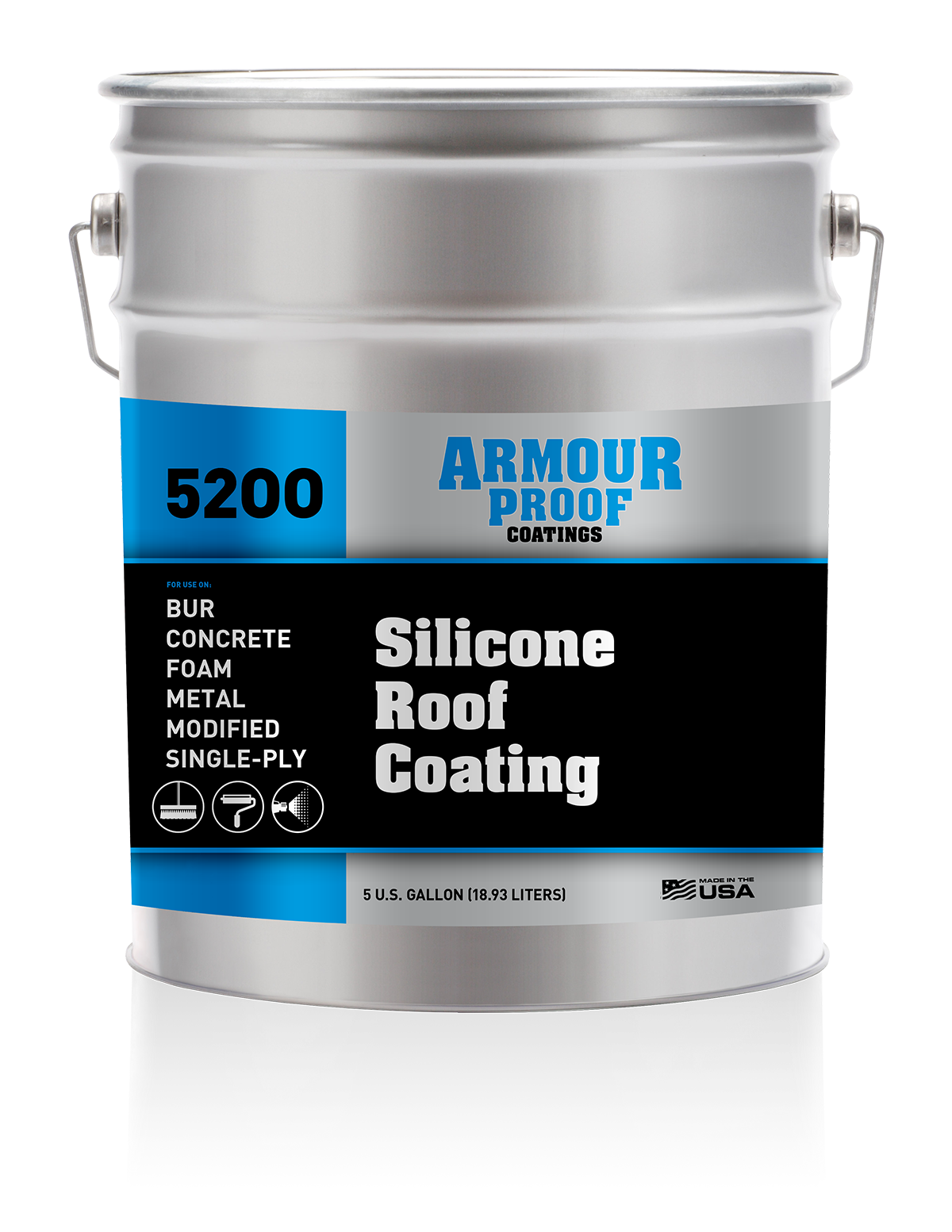 Our June Product of the Month was our Armour Proof 5200 Silicone Roof Coating. Trusted to protect roofs of all kind, we shared a large airport project where AP-5200 was used to restore the passenger boarding bridges (jet bridges). It's product page was also updated to feature easy to read Application and Substrate Guides.
Product Fast Facts
Resists Ponding Water
Flexible
Energy Efficient
---
July was hot!, but our July Product of the Month, Armour Proof 3200 100% Acrylic Finish Coat was a scorcher! Throughout the month we featured what a difference our AP-3200 can make when applied in one of our Armour-Ply Coating Systems!
Product Fast Facts
Energy Efficient
Waterproof
Flexible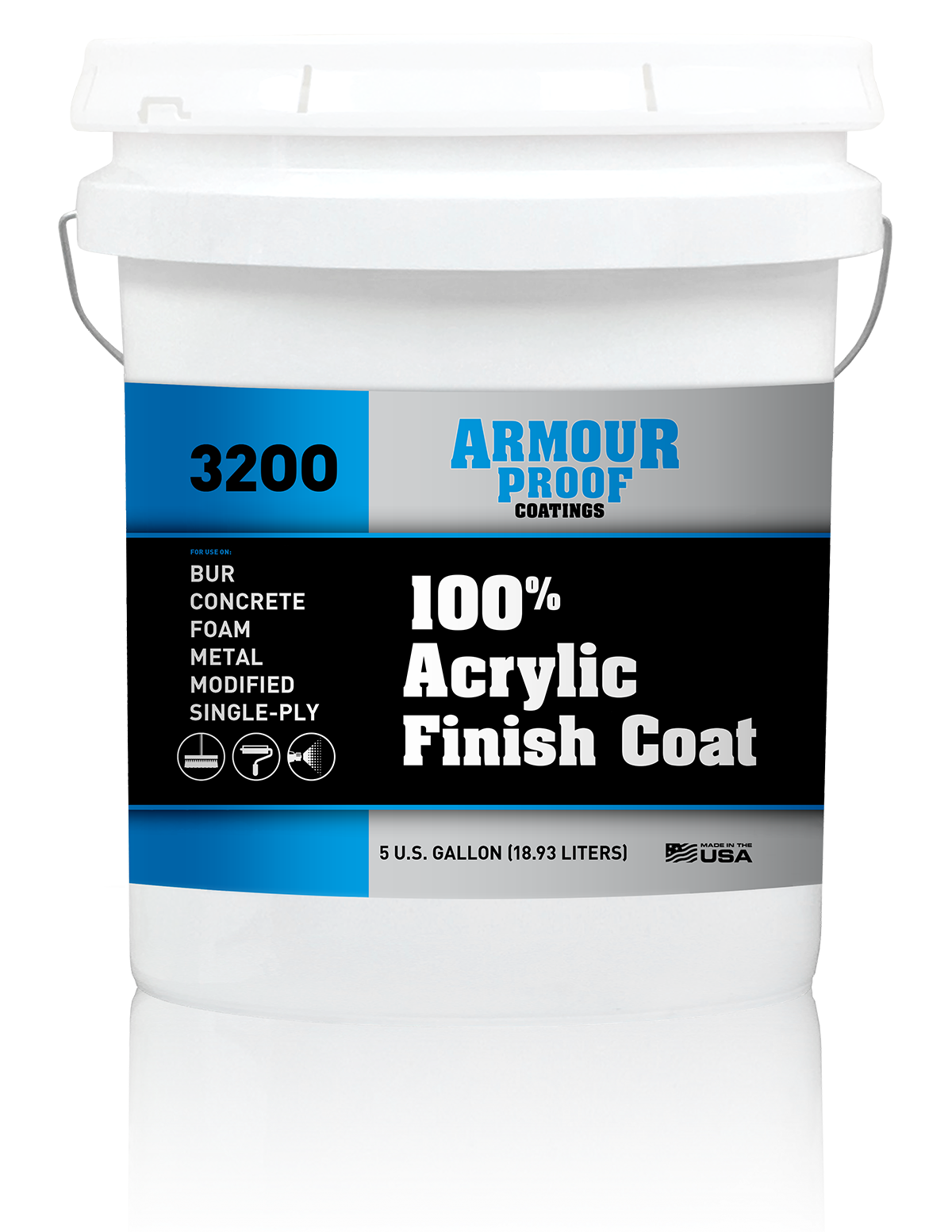 ---
New Month, New Product of the Month. New was a theme in August when we officially introduced our Del-Val 240 HylastoSeal (Hybrid Elastomeric Sealant). We shared a lot about our Ultimate Roof Repair Product this month.
Product Fast Facts
Quick-Curing & Self-Leveling
Wet Surface Adhesion
Low Temperature Flexibility
---
Our #potm for September was something completed different; our UNISeal Roof Repair Tape! This stuff is the most aggressive sealing tape in the industry and our adhesive technology allows our tape to bond to virtually all roofing materials making repairs fast and permanent. UniSeal Roof Repair Tape is VOC–Free, stable from -70°F to 200°F and can be applied in All Weather applications!
Product Fast Facts
Waterproof
VOC Free
Sticks to All Roof Surfaces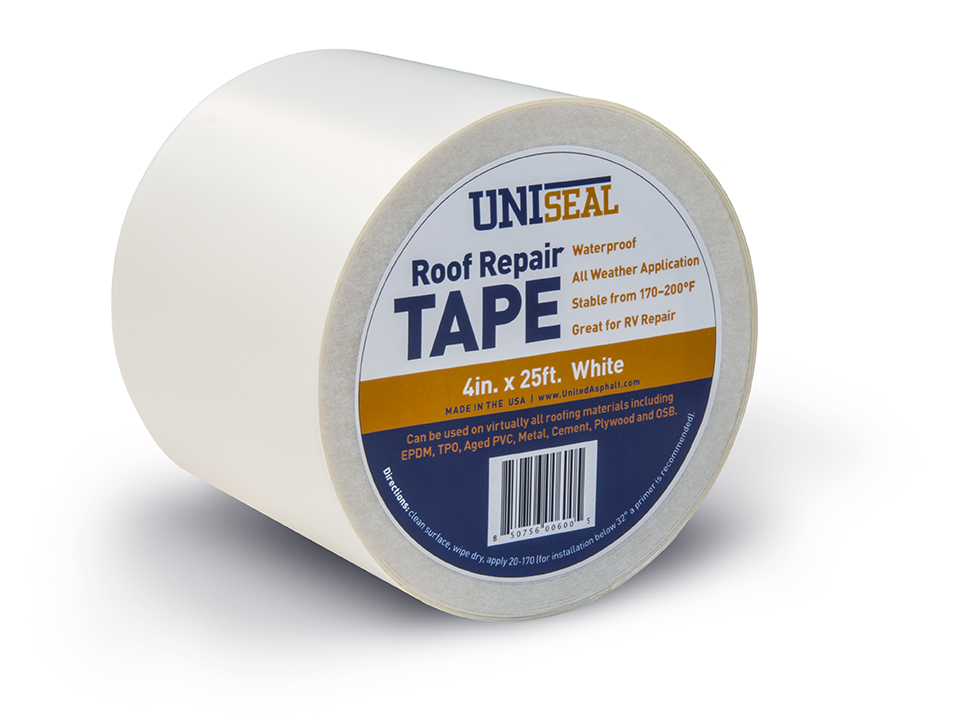 ---
For our July Product of the Month we featured our Armour Proof AP-3200 Acrylic Finish Coat which is a white, Cool-Roof Rated Roof Coating. During October, we featured its close relative, Armour Proof AP-3300 Acrylic Finish Coat which is available in 8 additional colors and can be custom tinted as well. We featured some projects coated with AP-3300 all month to show off the variety of finishes achievable.
Product Fast Facts
8 Standard Colors
Custom Colors Available
Use on a Wide Variety of Substrates
---
During November we ran our first ever Roof-Master of the Year contest searching for a loyal user who would share before and after photos of a roof in poor shape, repaired with a product from our Roof-Master lineup.
Product Fast Facts
All Weather Formula
Stop Leaks in Wet or Dry Conditions
Crack Resistant Seal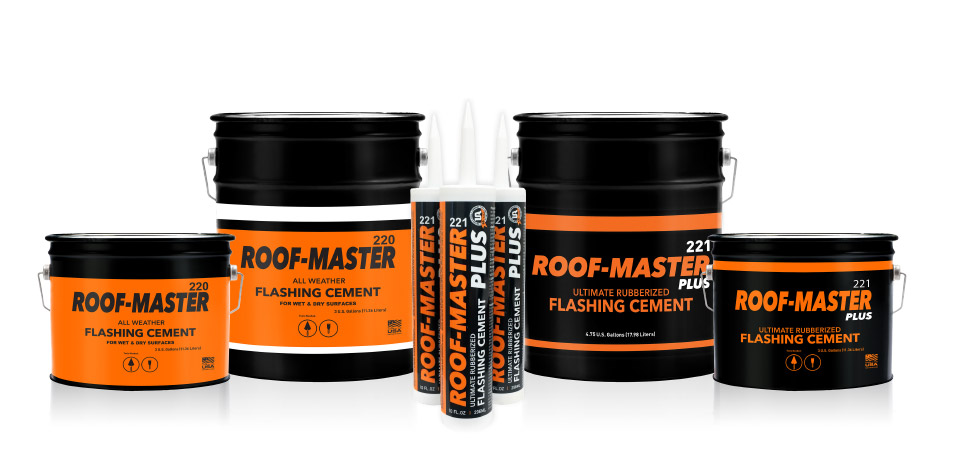 ---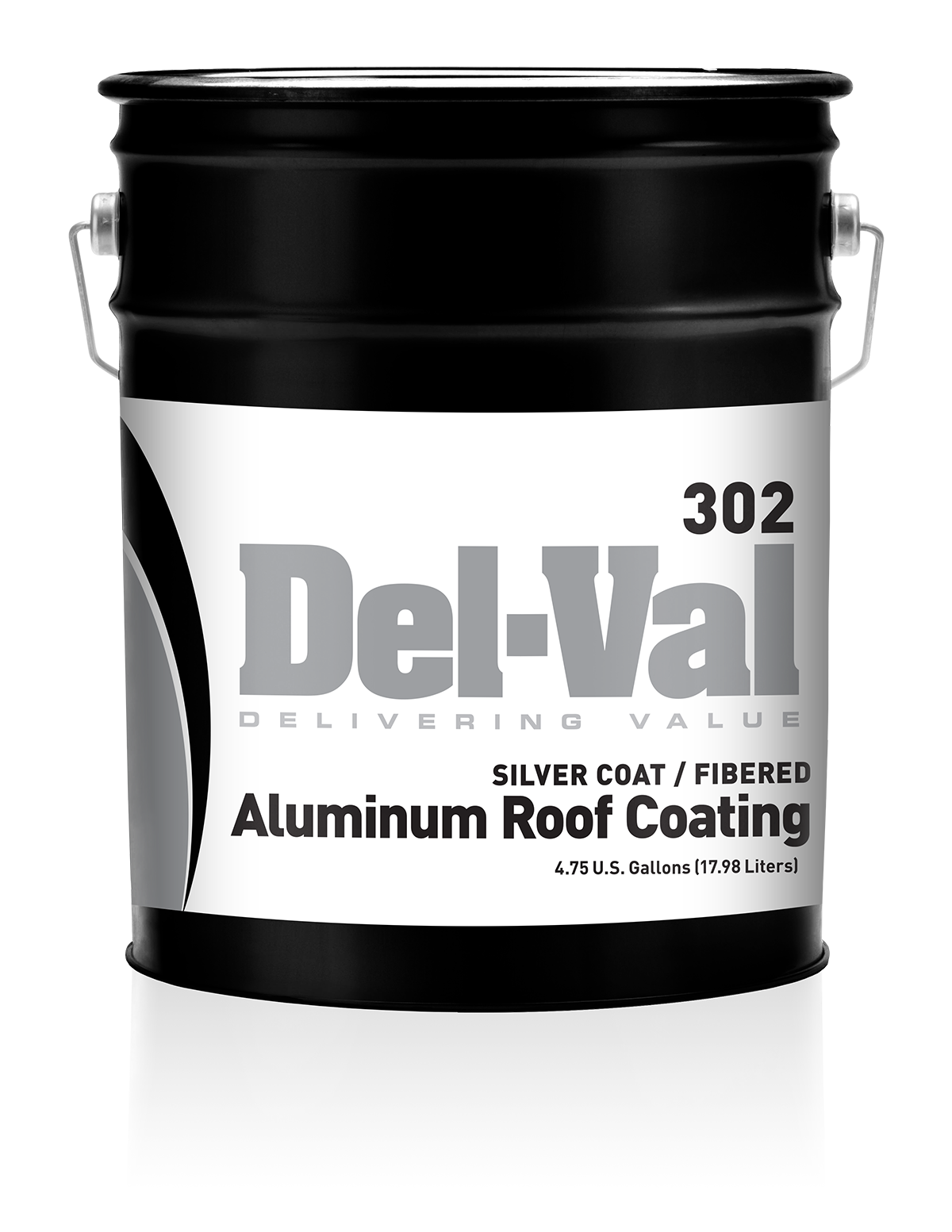 And finally in December, we spotlighted the shine of the season by featuring our Del-Val 302 Silver Coat/Fibered Aluminum Roof Coating!
Product Fast Facts
Bright Silver Finish
Easy to Mix in Pail
Great Coverage Rate
Have Questions About a Product Above?