We're Rewarding You
With a New & Better Way of Doing Things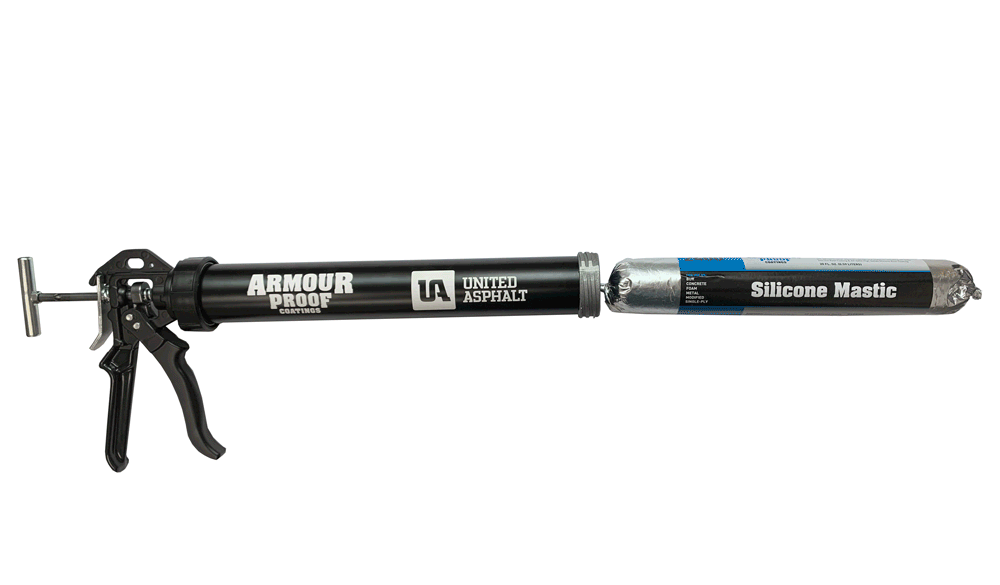 Our popular AP-2400 Silicone Mastic, with its low VOC property, has been helping roofing contractors seal roof penetrations in fume-sensitive locations and we are excited to announce that it is now available in a 20oz. Sausage Tube that come 16 to a box! This new form factor allows for a cleaner, more controlled application in tougher to reach areas!
Low VOC
High-Performance Mastic
Adheres to Wet Surfaces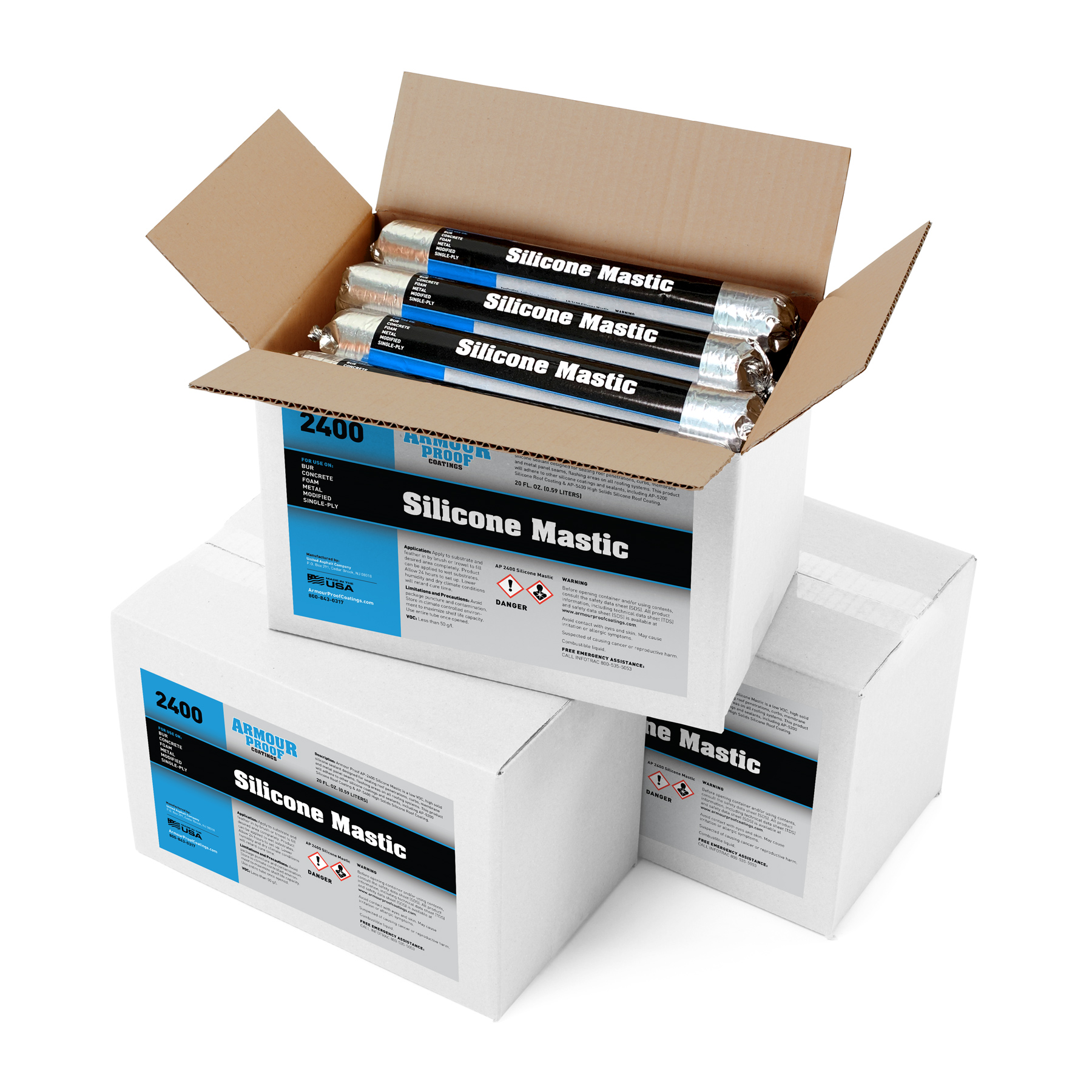 Armour Proof AP-2400 Silicone Mastic is a one-part, high solids, low VOC silicone elastomeric flashing mastic specifically designed for use in sealing roof penetrations, seams, curbs, flashings and other areas on the roof where water infiltration is possible. It works well on roofs that were previously coated with AP-5200 Silicone Coating. Once cured, this liquid applied silicone mastic provides a durable, seamless, flexible, waterproof membrane that resists lateral movement, shear and will allow for normal expansion and contraction.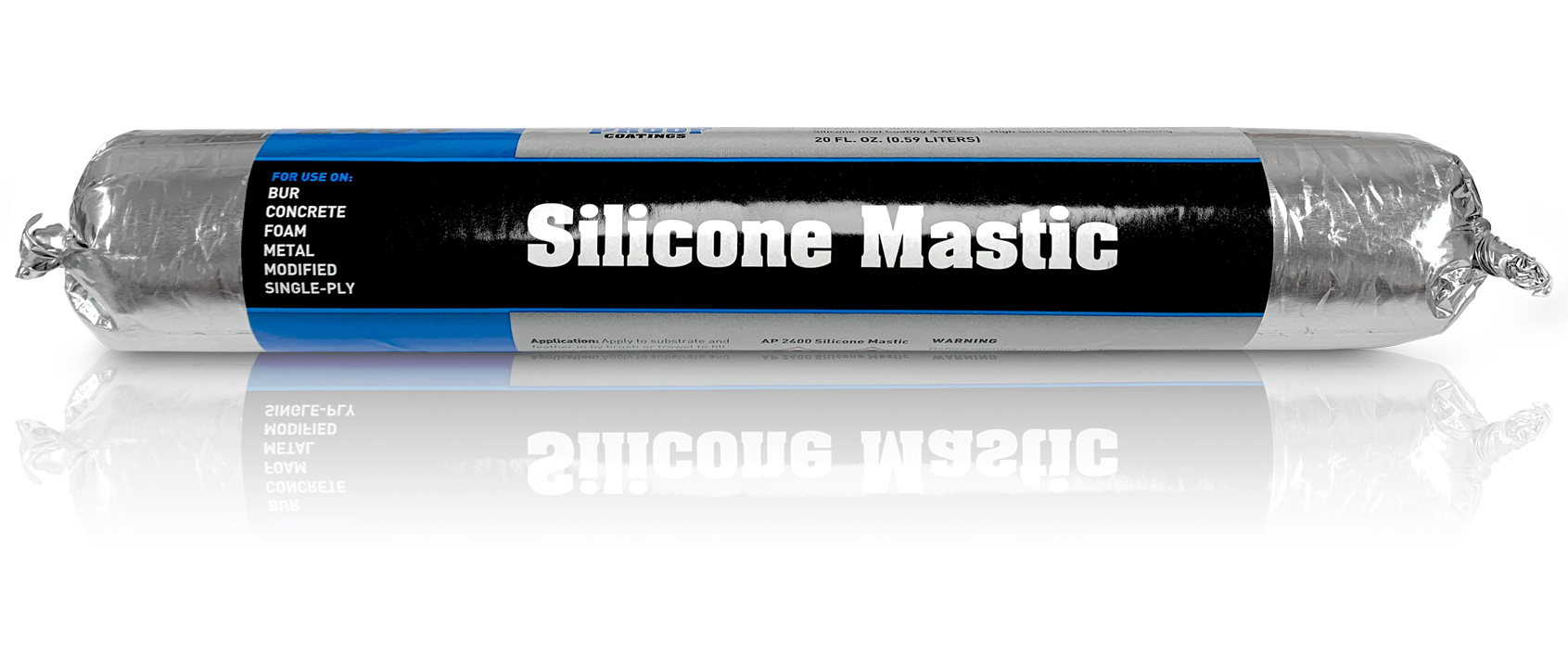 But what we're most excited about is that we're offering a solution to help you simplify your job site tool belt with a bulk caulk gun. These bulk caulk guns come with interchangeable plungers so that you can dispense our new 20oz. AP-2400 Silicone Mastic sausage tubes, our 10oz. Roof-Master Plus caulk tubes AND even extrude our new Del-Val 240 HyLastoSeal for a quick, clean and easy application!
Complete Promotion Details
*Promotion is being offered by United Asphalt Company. To participate and receive a Newborn 620AL custom bulk caulk gun, you must send us your original receipt clearly showing your purchase of, at minimum, one complete 16-count box of our Armour Proof AP-2400 Silicone Mastic from an official supplier of our products. Supplies limited. One promotion per company. Offer valid for a limited time.