Revolutionize Your Roof Restorations
with Silicone!
There are a number of benefits to working with silicone on your roof restoration projects continue reading to learn more and so we're excited to share our brand new Del-Val 241 Silicone Roof Patch and Del-Val 320 Silicone Roof Coating!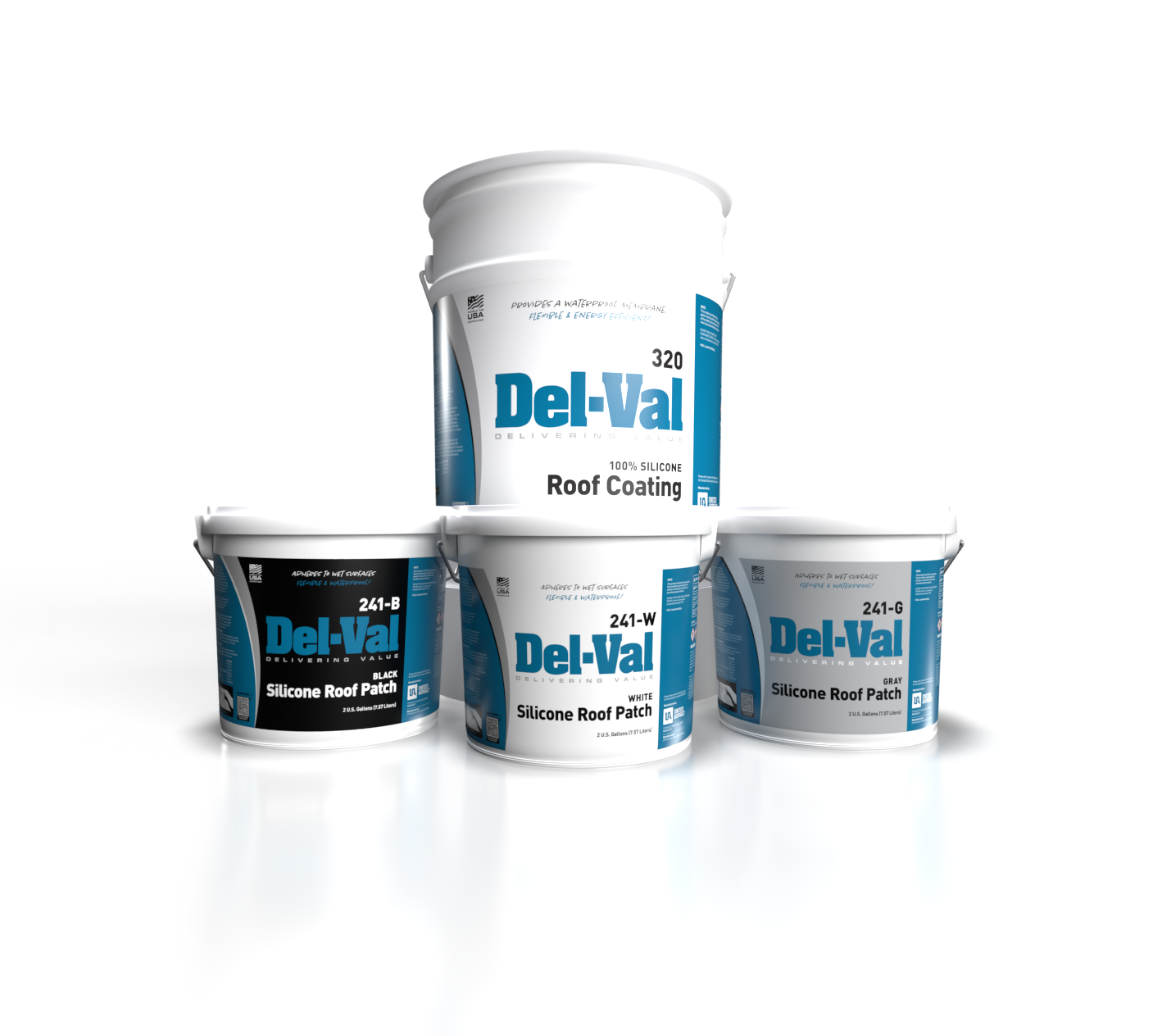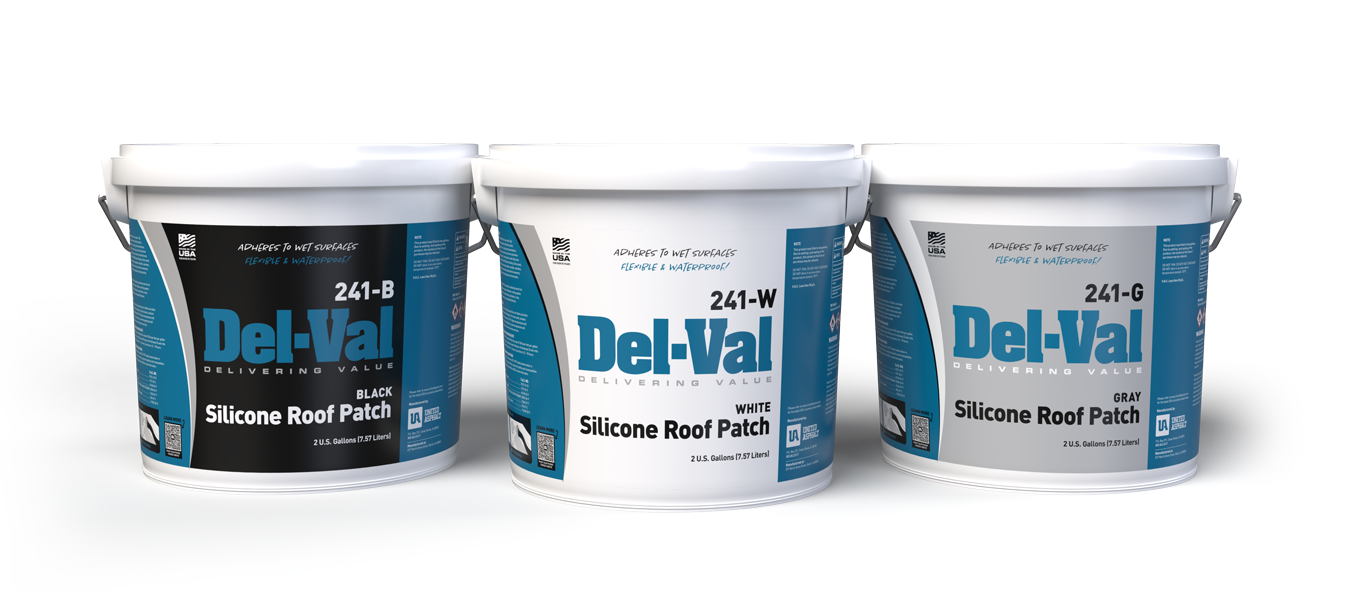 Del-Val 241 Silicone Roof Patch
Our new Silicone Roof Patch is already the talk of the town with roofers. A diverse, utility repair product, it's available in a compact, 2 gallon pail perfect for taking up little valuable real estate in your truck or workbox. And it's light weight make it easy to grab and go for a quick repair up on a roof!
leave no trace with 1 of 3 colors.
Get to Work Quickly No Mixing Required!
Our compact 2 gallon pail is lightweight, so getting it up to the roof is easy. Once you get up there, get your repairs done quickly! Clean the area around the damage and then pop open the lid and apply! No mixing required!