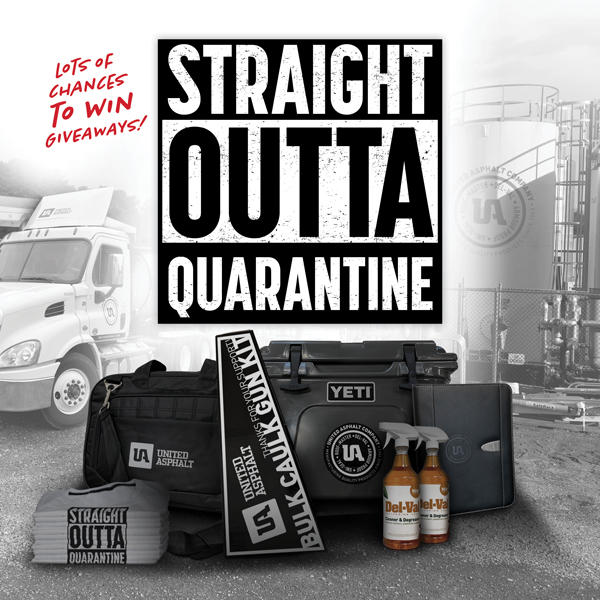 Come Out of Quarantine in Full Force!

Enter to Win One of Many Giveaways!

[et_bloom_inline optin_id="optin_3″]
A Note from United Asphalt
As Shelter in Place recommendations are beginning to vary by local governments, United Asphalt Company wants to encourage you to continue to follow your local governmental and CDC guidelines. BUT, if you are getting back to work, we want to let you know we've been hard at work and open for business! We want to remind you (or formally introduce you!) to our diverse product line and spec services. If you have a roof that is leaking or as you aren't quite sure how to tackle another roof repair challenge, we want to let you know we are here to help!
Find a Demo Day Near You!