Our Latest & Greatest Repair Product!
Del-Val 241
Silicone Roof Patch
Adheres to wET Surfaces. Is Flexible & WaterproOf. low VOC / high Solids & Available in 3 colors!
Description
Del-Val 241 Silicone Roof Patch is a one-part, high solids, low VOC silicone elastomeric flashing mastic specifically designed for use in sealing roof penetrations, seams, curbs, flashings and other areas on the roof where water infiltration is possible. It works well on roofs that were previously coated with Del-Val 320 Silicone Coating. Once cured, this liquid applied silicone mastic provides a durable, seamless, flexible, waterproof membrane that resists lateral movement, shear and will allow for normal expansion and contraction.
Provides a barrier at seams, pipe boots, curbs, flashings, penetrations and exposed fasteners.
Where to Use Del-Val 241 Silicone Roof Patch
Uses
Del-Val 241 Silicone Roof Patch provides a protective barrier for multiple applications where water infiltrates a roofing system. The most common areas include seams, pipe boots, curbs, flashing details, penetrations and exposed fasteners.
Preparation
Surface must be clean, free of all loose particles, dirt debris and other contaminants that could inhibit adhesion. For best results, ambient temperature should be between 50 – 90°F. Higher temperatures will shorten the cure time and working time. Lower temperatures will lengthen the skin over, tack free and ultimate cure time.
Application & Coverage Rate
Brush apply Del-Val 241 Silicone Roof Patch at a rate of 100 linear feet per gallon over a seam at 4" wide achieving 40 mils wet. Minimum mil thickness 25 wet mils & Maximum 50 wet mils. Tack free in 1 – 2 hours. Cure time is 12 – 18 hours.
Cleanup Del-Val 241 Silicone Roof Patch
Clean tools with Del-Val Orange Cleaner & Degreaser or mineral spirits, taking necessary precautions when handling combustible liquids.
Limitations and Precautions
Shelf Life is 18 months stored indoors at 50 – 85°F. Avoid contamination in sealed containers. Store away from heat, sources of ignition and incompatibles. Use only in well ventilated areas. Refer to SDS for more information.
Make Your Repairs, Then Coat Your Roof: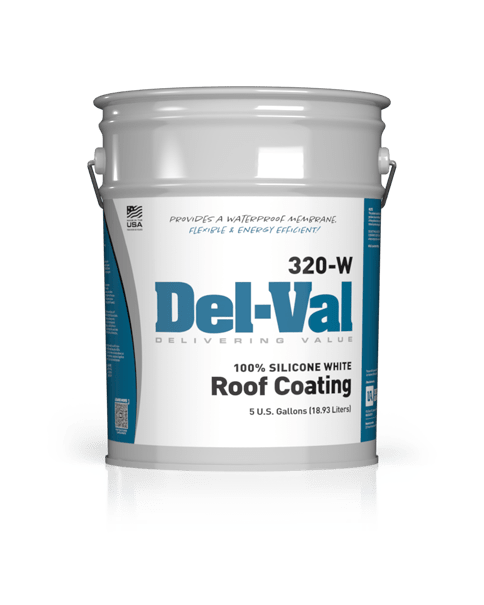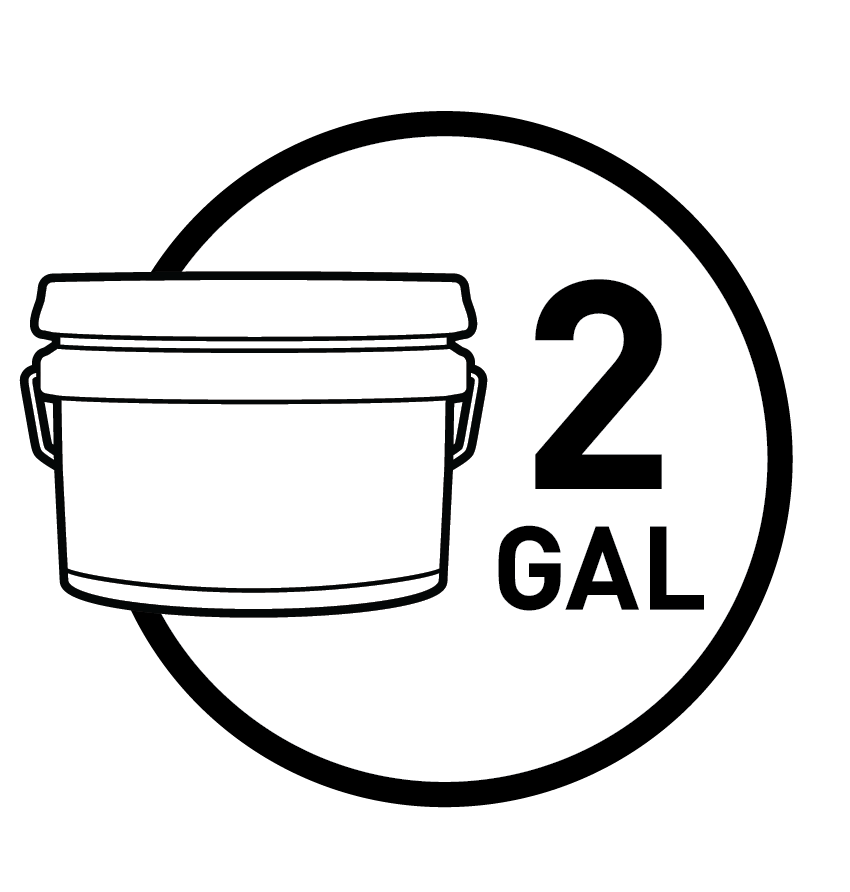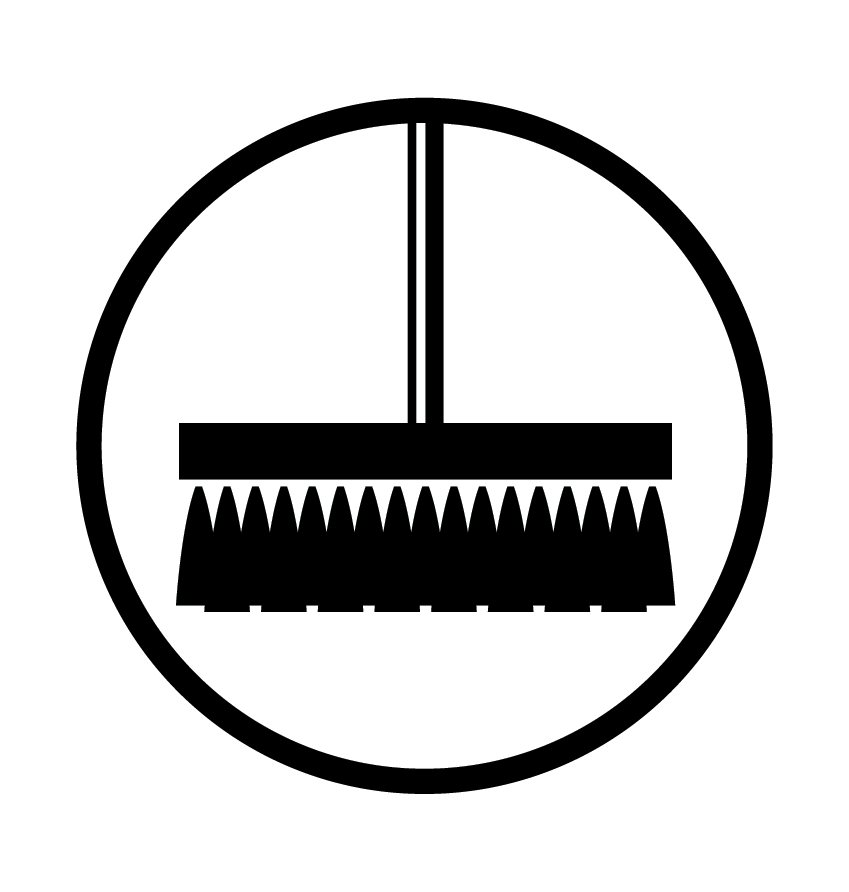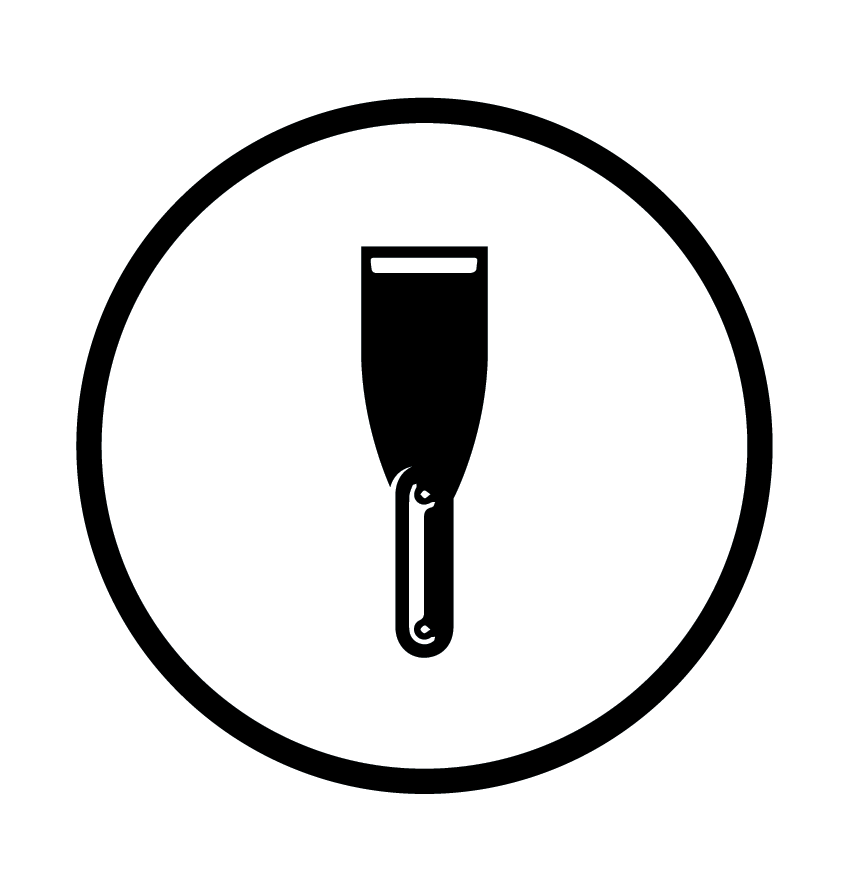 Click an Image to See Larger
Available From These Distributors
Click a logo to find a location close to you.
Have Additional Questions About
Del-Val 241 Silicone Roof Patch?
Have a product specialist reach out to answer any questions you may have.
Please fill out the below form completely and we'll be happy to get in touch with you!
New Inquiry for Del-Val 241 Silicone Roof Patch