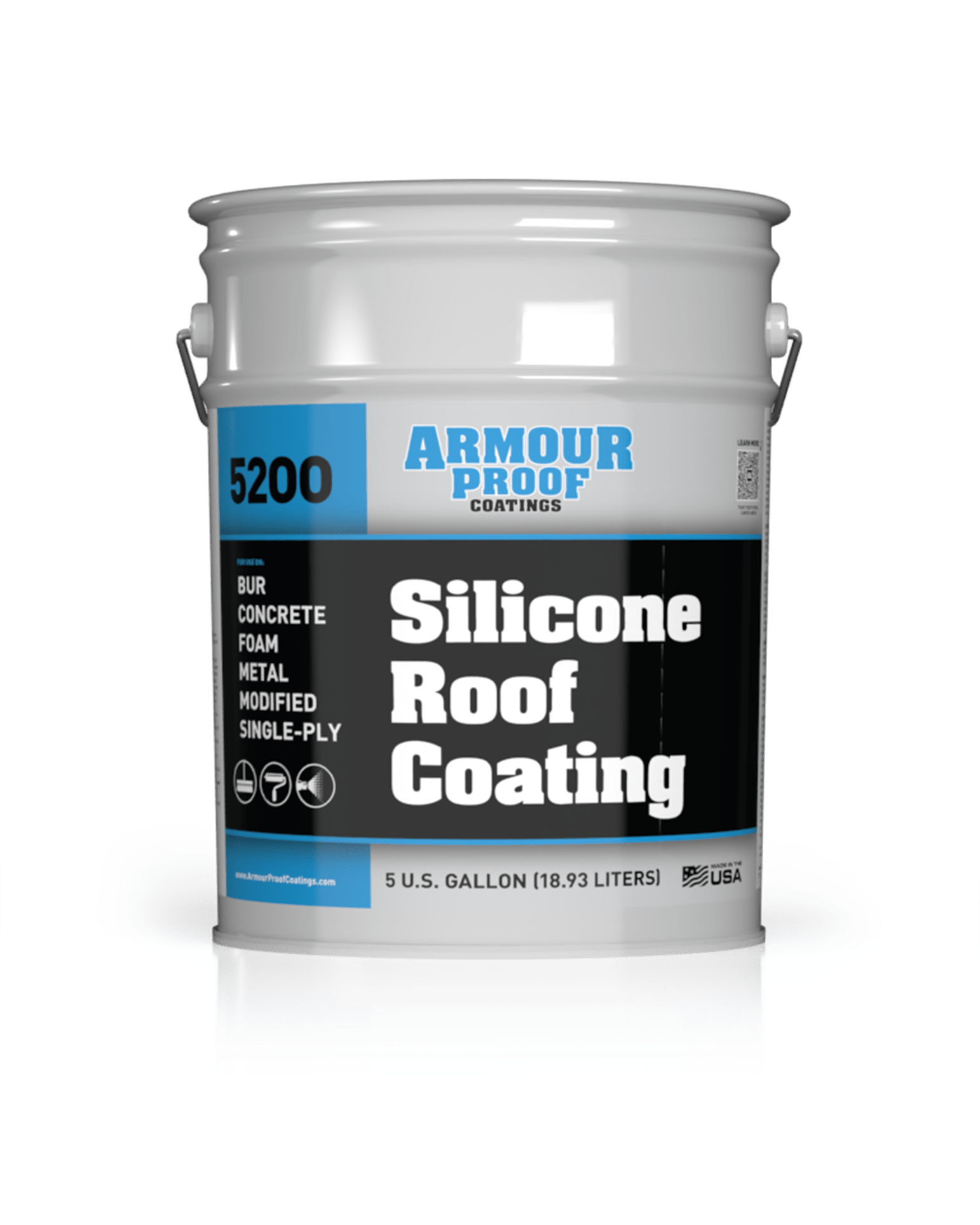 Restore Life to Asphalt-Based Roofs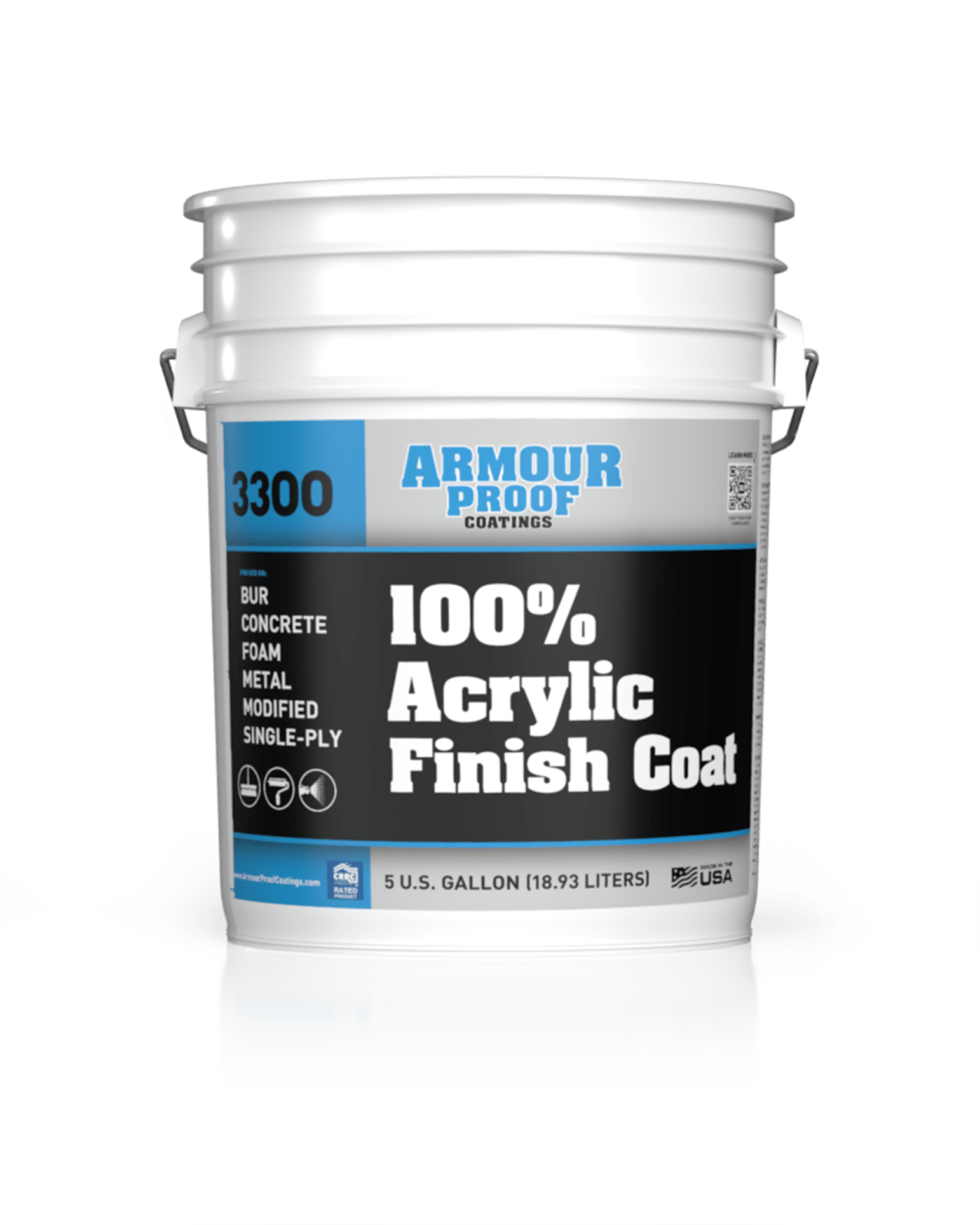 Restore Life to Metal Roofs
Restore Life to Single-Ply Roofs
Elastomeric Roof Restoration Systems
Armour Proof Coatings are a product line of elastomeric coatings manufactured by United Asphalt Company. All of our coating systems are designed for specific purposes and offer different benefits. Our systems can restore many different types of roof surfaces, such as Metal, Modified Bitumen & Single-Ply Systems (EPDM, TPO, PVC) and we have expertly crafted multiple systems designed for repair & life-extending restorations of a roof. On top of excellent products, we also support our users by inviting them to become Approved Applicators and gaining all of the added benefits that comes with that title!
Quality Products + Expert Support + Project Leads + Warrantees + Marketing + More
Armour Proof Coatings Roof Restoration Systems Restore With These Technologies
Benefits of an Armour Proof Coatings System
Cost Savings
Coating a roof provides a significant savings over a full reroof and can lower utility costs long after application.
Versatility
Our diverse product line-up offers solutions for a variety of surfaces and systems suited to each project.
Support
Users have access to our product experts who educate on application and substrate best practices.
Performance
Our coatings integrate technologies to ensure your projects will withstand the harshest weather exposure.
Comprehensive
Our systems incorporate everything needed to prepare, then repair and restore a roofing system.
Availability
With our reputation in the roofing industry we've built extensive relationships with distribution.
Warrantied Roof Restoration Systems. Expert Support.
Approved Applicator Program
What are the benefits of the program?
What types of systems do you offer?
We offer systems for Asphalt-Based, Metal & Single-Ply Roofs & depending on the particular project, we offer Acrylic, Moisture Cure Polyurethane, Modified Rubber (Thermoplastic) and Silicone Roof Coating systems.
The best way to get started is to get in touch with your local rep who can learn more about your roof, inspect it and then write up a specification for you!
What types of roofs can be coated?
Roof coatings can be applied to a variety of roof surfaces, including asphalt-based (BUR, modified), metal, single-ply membranes (EPDM, Hypalon, TPO, PVC). Be sure to use confirm the product's applicable surfaces on its product page or data sheet or contact your local rep prior to purchasing for your project.
What are the benefits of a roof coating?
Roof coatings can offer a wide array of benefits to a building owner, typically including providing a waterproof seal, UV protection, energy efficiency to the building and a renewed aesthetic. Additionally, a roof coating can extend the life of an existing roof and provide a drastic cost reduction when compared to a complete roof tearoff.
Can a roof coating be applied over an existing one?
Another advantage of roof coatings is that in many cases they can be reapplied over a previous coating system to once again extend a roof's life without a costly and labor intensive tearoff. It is vital however, that a thorough inspection of the roof be performed to assess the condition of the coating and an adhesion test be performed to confirm that a coating will adhere properly to the previous coating system.
We advise reaching out to your local sales rep first for their recommendation.
How much does a roof coating cost?
The cost of a roof coating varies depending a few factors including, the type of coating, the number of squares the roof being coated measures, the slope of the roof, the roof substrate as well as the cost of labor to apply the coating system.
We advise reaching out to your local sales rep first to have a roof inspection and specification written. From there, they can assist with introducing a contractor for the installation.
How do I maintain a roof with a coating?
Regular roof maintenance is vital to the longevity and success of a roof coating. Maintenance includes inspections, looking for damage (ponding water, sticks, branches and other debris), cleaning with a product prescribed in the specification or data sheet. Looking around HVAC units, ventilation, skylights and other penetrations and making repairs as needed and finally, if the roof coating has reached the end of its life, reapplying the coating.
When you begin your project, ask your local sales rep of the recommended maintenance plan for your chosen roof coating system.
Is a roof coating suitable for all climates?
Roof coatings are designed to perform in various climates, but there are advantages and disadvantages to certain coatings in certain geographical areas, ie. high vs. low avg humidity and temperatures. Some coatings help cool a roof and aid in lower a building's energy costs, while others would be better for helping to evaporate ponding water.
We always recommend you ask your local sales rep of the recommended roof coating system for your area and take advantage of our free roof inspection and specification writing.
How long does a roof coating last?
A roof coating's lifespan can vary depending on factors such as the type of coating applied, the quality of the coating application, environmental conditions and quality of regular maintenance. In general, a well applied and well maintained roof coating system can last anywhere from 10 to 20 years and more.
We always recommend you ask your local sales rep of the recommended roof coating system for your roof. They will be able to offer you the best estimate of how long you can expect your coating to last.
Can I apply a roof coating myself?
The success of any roof coating system highly depends on the existing roof surface to be coated as well as the quality of the coating product and its application. With this being said, while it is possible to apply a roof coating in a DIY application, such as on an RV roof restoration, we typically recommend hiring a professional roofing contractor who specializes in roof coating applications for the best results.
We have a network of Approved Applicators who are trained and experienced applying our coatings and are happy to help you get started in your roof restoration project. Contact your local sales rep to start a conversation.
Grow Your Roofing Business
Become an approved applicator of our Armour Proof Coatings systems and gain the perks of being a trusted and approved contractor. Benefits include project referrals, marketing assistance, product trainings & more!
Available From These Distributors
Click a logo to find a location close to you.