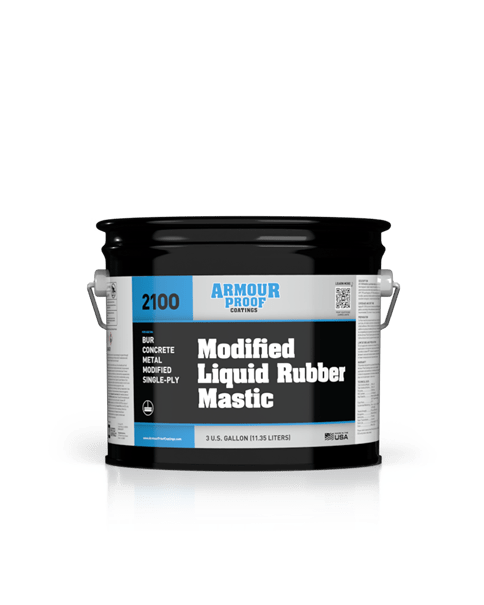 Great Single-Ply Repair Product!
AP-2100
Modified Liquid Rubber Mastic
A waterproof Roof Repair Lifesaver in a Pail! Offers Great Adhesion to TPO & EPDM!
Description
Armour Proof AP-2100 Modified Liquid Rubber Mastic is a single-component mastic, providing a waterproof, weather resistant membrane with excellent permeability and UV protection. Armour Proof AP-2100 Modified Liquid Rubber Mastic offers good elongation tensile strength properties, resisting lateral movement and allowing for expansion and contraction. This mastic is used for many different applications, including seams, fasteners, gutters, vent pipe penetrations, curbs and expansion joints. Use as part of a system with Armour Proof AP-6100 Modified Liquid Rubber
A Cool Roof Rated Roof Coating, that Offers a Durable Layer of Seamless, Flexible Protection
Where to Use AP-2100 Modified Liquid Rubber Mastic
Average linear feet per gallon
Coverage & Drying Time
Apply AP-2100 by brush or trowel at a rate of 80 linear feet per gallon, according to the substrate and condition. Apply in two applications when embedding fabric reinforcement. Dry time is 1-6 hours. Cure time is 48 hours.
Application
Apply AP-2100 by brush or trowel. Embed polyester reinforcement into the wet product and smooth out free of all wrinkles and fishmouths. Roof coating may be applied after one-two hours of application.
Preparation of Substrate
Surface must be pressure washed clean, free of all loose particles, dirt, debris and other contaminants that could inhibit adhesion. Refer to the Armour Proof Coatings Specification for detailed instructions on how to prepare the specific substrate.
Limitations and Precautions
AP-2100 contains VM&P Naphtha and Xylene. KEEP AWAY FROM HEAT, OPEN FLAMES OR SPARKS. USE ONLY IN WELL VENTILATED AREAS WITH PROPER PROTECTIVE EQUIPMENT. Approved (MESA/NIOSH) chemical respirator and protective clothing must be worn by applicator and other personnel in the vicinity of the application. Provide mechanical exhaust ventilation in enclosed areas. Positive pressure fresh air hose masks are required for interior applications.
Use as Part of a System with: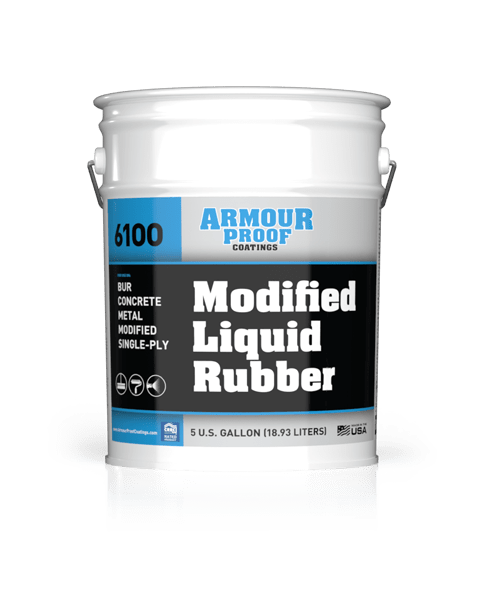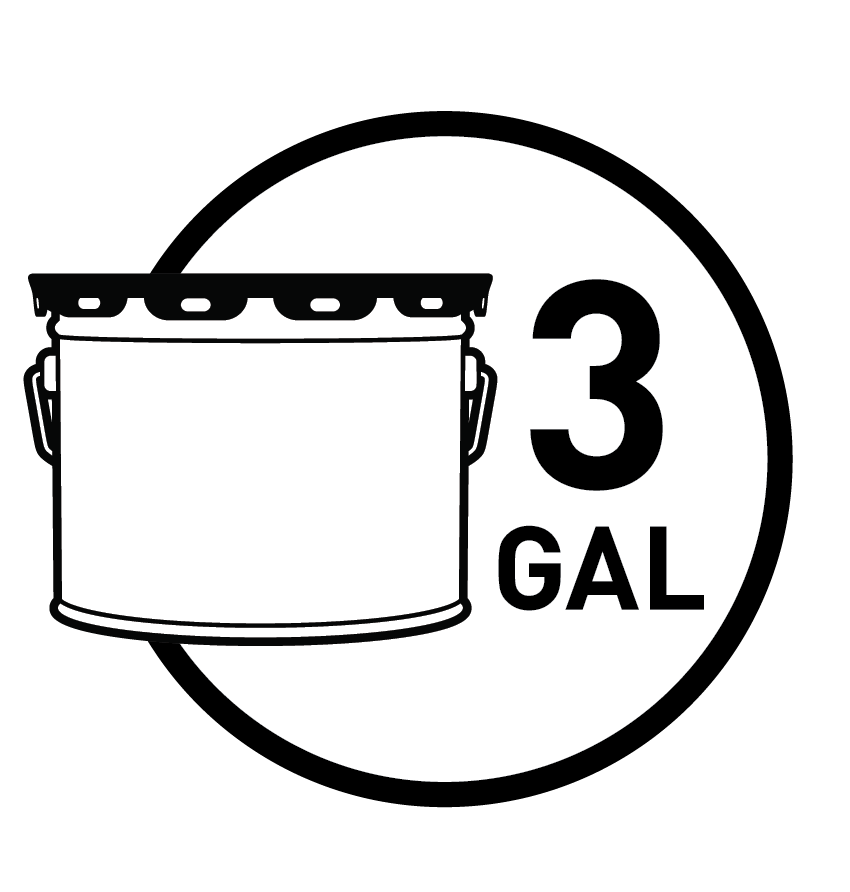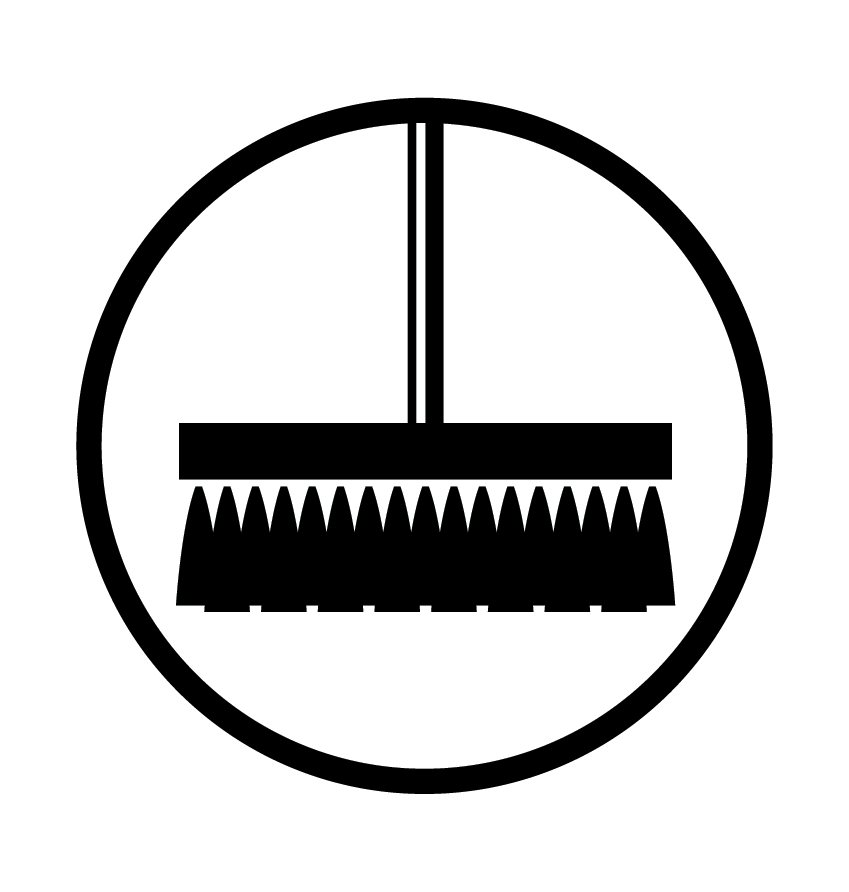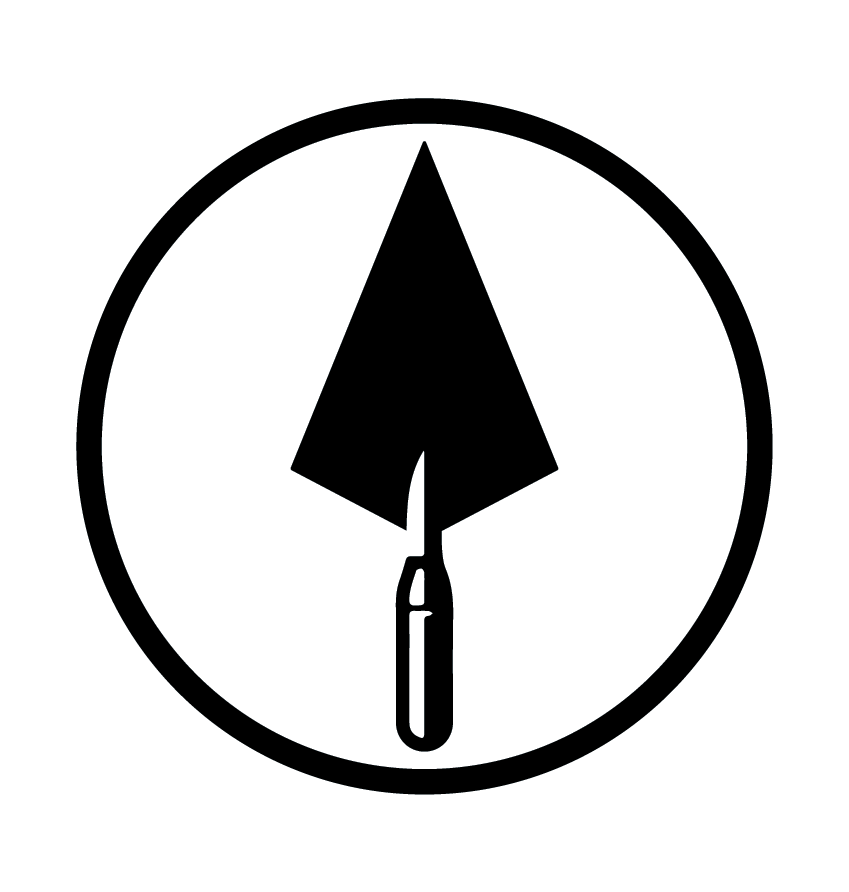 Available From These Distributors
Click a logo to find a location close to you.
Grow Your Roofing Business
Become an approved applicator of our Armour Proof Coatings systems and gain the perks of being a trusted and approved contractor. Benefits include project referrals, marketing assistance, product trainings & more!
Have Additional Questions About
AP-2100 Modified Liquid Rubber Mastic?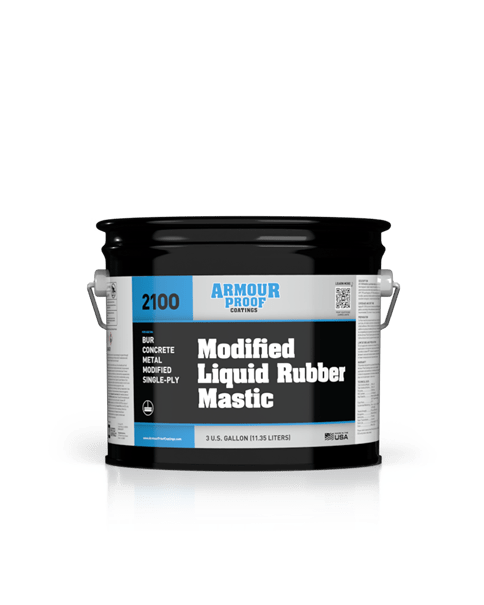 Looking for information on Warranted Roof Coating Systems?
Have a product specialist reach out to answer any questions you have.
Please fill out the below form completely and we'll be happy to get in touch with you!
New Inquiry for AP-2100 Modified Liquid Rubber Mastic